BBVA Foundation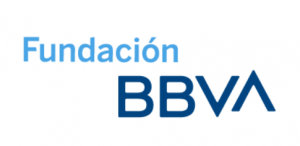 Grants and awards in subject areas that include biodiversity conservation, environmental communication and climate change

Principal Office: Spain
BBVA is a large multinational financial group, and the BBVA Foundation expresses the corporate responsibility of the BBVA Group. The Foundation sees knowledge as the cornerstone of its activities. It promotes scientific research in social science, bio-medicine, and the environment.
The Foundation makes funding available for research projects, training and scholarships, scientific meetings, and awards (i.e., prizes).
BBVA's program area of most importance in the Terra Viva Grants Directory is "Environment." Within this program, the Foundation focuses on themes of biodiversity conservation and climate change.
Grant Programs for Agriculture, Energy, Environment, Natural Resources
1 — Research Projects in Ecology and Conservation Biology. BBVA makes grants for conservation projects that take a multidisciplinary approach, and that promote science cooperation between Spain and Latin America. The program is for universities, institutes, and other research institutions in Spain, sometimes in collaboration with partners in Latin America.
About grants for conservation research
2 — Awards for Biodiversity Conservation. The Foundation makes annual prizes to recognize outstanding projects, policies, and actions for environmental conservation in Spain and Latin America by government organizations and NGOs. Awards are made for each of two actions in biodiversity conservation, one in Latin America, and one in Spain. One additional award is made for environmental communications in Spain.
3 — Awards for Environmental Communication. The Biophilia Award for Environmental Communication recognizes the work of professionals and organizations worldwide that have contributed to improving public understanding and awareness of ecological issues, through the dissemination of scientific knowledge.
About awards for environmental communication
APPLICATION (for 1-2-3 preceding): The Foundation's website announces calls for research proposals, scholarships, and award nominations. Each call describes its purpose, eligibility requirements, presentation guidelines, and submission dates.
Grant seekers download application guidelines and forms from the Foundation's website, according to the category of grants or awards.
Link to calls for project proposals and award nominations (environment)
4 — Awards in Frontiers of Knowledge and Culture. These are awards for innovative and fundamental advances in several areas of science, culture, and collaboration. The awards are open worldwide to individuals and nonprofit organizations of any nationality. The awards include categories for achievements in ecology and conservation biology; climate change; and development cooperation (among others). The BBVA Foundation allocates a cash prize of €400 thousand in each category.
APPLICATION: The BBVA Foundation provides a form for nominations (in English). A nomination summarizes the distinguishing contributions of the individual, and it provides supporting information (CV, institutional contacts, etc.)
5 — Leonardo Scholarships for Researchers and Cultural Creators. The Leonardo Scholarships are are intended to support the work of early-career researchers and cultural creators. Focus areas are: basic sciences; biology, environmental and earth sciences; bio-medicine; information and communication technologies; engineering and architecture; economy and social sciences; communication and information sciences; humanities; plastic arts and digital art; music and opera; literary creation and theater.
APPLICATION: Scholarships of up to €40 thousand are awarded through calls for proposals.
Geographical Distribution of Grant Activities in Developing Countries
Worldwide
Note: The BBVA Foundation's main focus is Spain and Latin America. However, it extends wider eligibility in Frontiers of Knowledge and Culture, Biophilia Award for Environmental Communication, and Awards for Biodiversity Conservation.
Comments
The Foundation's website is available in Spanish and partially in English.
Last Profile Review
December 2020