Christensen Fund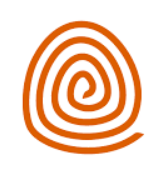 Grants to support biological and cultural diversity in world bio-regions
Principal Office: USA
The Christensen Fund focuses on the interface between natural environments and human cultures. It makes grants that promote the benefits of integrated biological and cultural diversity in selected bio-cultural regions of the world.
The Fund engages in grant making, capacity building, networking, and other interventions to increase the power of combined biological and cultural diversity. It primarily works with projects that assist peoples and communities identified as indigenous, tribal, and minority.
Grant Programs for Agriculture, Energy, Environment, Natural Resources
1 — Regional Programs of Bio-Cultural Diversity. The Fund organizes most of its grant making according to world bio-regions:

Central Asia;

African Rift Valley (southern Ethiopia and northern Kenya);

Melanesia;

Northwestern Mexico
About regional programs
2 — Global Program. The Global Program aims to complement Christensen's regional programs by linking grassroots stewards and activists with global institutions in areas of policy, networking, and communications.
About the global program
Grant-seeking organizations in both the regional and global programs are development NGOs, community-based organizations, government units, universities, museums, and other types of non-profit organizations worldwide.
Grants within the bio-cultural regions are to organizations based within those regions or, where appropriate, to internationally-based organizations outside those regions working in support of the people and institutions within them.
Most grants range from US$50 thousand to US$100 thousand for one or two years. Note: Christensen makes larger grants, and over longer periods, by invitation only — and to previous grantees.
APPLICATION (for 1-2 preceding): The Fund uses a two-stage application process, beginning with a pre-proposal. Christensen encourages grant seekers to submit pre-proposals and inquiries during the calendar period posted on its website.
Following the review of pre-proposals, Christensen invites a limited number of applicants to submit full proposals.
In some programs, Christensen makes grants by invitation only.
About how to apply
(Note: The Christensen Fund is currently reviewing its strategy. Therefore, there will not be an open call for applications for funding in 2019.)
Geographical Distribution of Grant Activities in Developing Countries
The Fund's bio-cultural regions include all or parts of the developing countries below.
Southeast Asia and Pacific Islands: Papua New Guinea, Vanuatu
Eurasia and Central Asia: Kyrgyzstan, Tajikistan
Sub-Saharan Africa: Ethiopia, Kenya
Latin America and Caribbean: Mexico
Comments
The Fund supports a grants database that can be searched by years, programs, and themes.
In addition to its international grant-making programs, the Christensen Fund makes grants in the San Francisco Bay Area (USA) to maintain the life of ethnically diverse communities, and to connect youth and wider publics with international environmental issues.
The Fund identifies its program staff, and it provides contact information.
Last Profile Review
December 2019