Endangered Landscapes Programme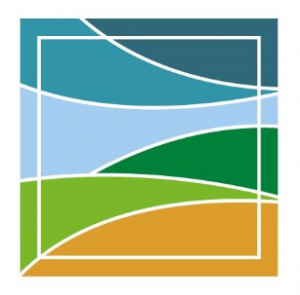 Conservation grants to restore endangered landscapes and reverse biodiversity loss
Principal Office: UK
The Endangered Landscapes Programme aims to restore natural ecological processes, populations and habitats for a better and more sustainable future.
Long-term goal is the restoration of endangered landscapes and reversing biodiversity loss. For that reason, the program provides funding for large-scale restoration projects.
Grant Programs for Agriculture, Energy, Environment, Natural Resources
Restoration of Endangered Landscapes. The Endangered Landscapes Programme supports the recovery of landscapes, so that ecological processes can recover, ecosystem services increase, and species populations grow.
About the program
The Endangered Landscapes Programme has two types of grant available:
1 — Project Implementation Grants. Project Implementation Grants fund teams implementing projects where the aim is to create areas that are rich in biodiversity and resilient to environmental change. These grants are in the range of US$2 – US$5 million and have a maximum duration of five years. Application is by invitation only.
1 — Project Innovation Grants. Project Innovation Grants support the work needed to build alliances and prepare plans (and funding proposals) for new landscape initiatives. These grants are up to US$100 thousand and last up to two years.
APPLICATION (1-2 proceeding): 
Project Implementation Grants are by invitation only. However, interested applicants may apply for a Project Innovation Grant to develop and plan a new, innovative landscape restoration project.
Project Innovation Grants are made though calls for proposals. (Note: These are stand-alone grants – there is no plan for the Endangered Landscapes Programme to fund projects beyond this planning stage.)
Find the call for proposals
Geographical Distribution of Grant Activities in Developing Countries
Eastern Europe and Russia: Albania, Belarus, Bosnia and Herzegovina, Croatia, Kosovo, Macedonia, Moldova, Montenegro, Russia, Serbia, Ukraine
Eurasia and Central Asia: Armenia, Azerbaijan, Georgia, Kazakhstan, Turkey
Some EU countries not defined as developing countries by the Terra Viva Grants Directory are eligible as well.
Comments
The program is managed by the Cambridge Conservation Initiative.
The program identifies projects it has supported.
The Endangered Landscapes Programme and its partners publish research papers, analysis, and tools that support the restoration of biodiversity.
Contact provides the address of the Cambridge Conservation Initiative in the UK.
Last Profile Review
December 2019