Fondation Nature & Découvertes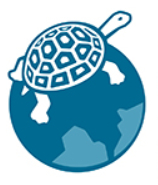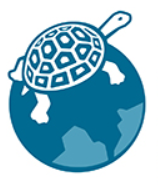 Grants for projects in nature protection, environmental education, and public awareness in France and Francophone Africa
Principal Office: France
The company Nature & Découvertes offers consumer products compatible with principles and practices of sustainable development, responsible consumption, and nature protection.
The company's foundation — Fondation Nature & Découvertes — funds projects in support of the environment.
Each year, the company provides 10% of its net earnings to the Foundation to aid conservation projects in France, its territories, and Francophone Africa.
Grant Programs for Agriculture, Energy, Environment, Natural Resources
Support for biodiversity conservation, environmental education, and public awareness. The Foundation offers funding in three thematic areas.
Nature Protection — Studies, inventories, species introductions, rehabilitation or acquisition of natural sites, biodiversity initiatives.
Environmental Education — Environmental projects for children which build on what they know to better discover, understand, and appreciate nature.
Public Awareness — Environmentally-oriented publications, audiovisual materials, multimedia, and expositions aimed at the broad public or selected audiences.

The Foundation makes grants to non-profit organizations in France; overseas France and French territories; and Francophone Africa.

APPLICATION: Grant seekers consult information regarding the process and criteria for submitting project proposals.
Proposals for "Environmental Education" (grants of €8 thousand to €15 thousand) are reviewed by the Foundation's Scientific Committee. The Foundation posts an annual deadline for applications.
Proposals for "Helping Hand" (grants of €500 to €3 thousand) are reviewed by the Foundation's staff in consultation with members of an internal committee. Applications can be submitted any time, and they are reviewed quarterly.
Geographical Distribution of Grant Activities in Developing Countries
In the geographic structure of the Terra Viva Grants Directory, Francophone Africa is defined below.
Middle East and North Africa: Algeria, Morocco, Tunisia
Sub-Saharan Africa: Benin, Burkina Faso, Burundi, Cameroon, Central African Republic, Chad, Comoros, Congo, Cote d'Ivoire, Dem Rep Congo, Djibouti, Gabon, Guinea, Madagascar, Mali, Mauritania, Mauritius, Niger, Rwanda, Senegal, Seychelles, Togo
Comments
The Foundation's website is available in French.
The Foundation maintains a reserve fund for emergency actions.
The Foundation's recently funded projects are profiled in its annual reports, and posted on its website. Projects funded since 1994 are searchable in a database.
Contact information for the Foundation includes a postal mailing address and an email contact form. The Foundation also identifies how to contact its management team.
Last Profile Review
January 2019