National Geographic Society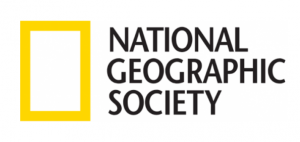 Grants for exploration, field research, and conservation in subjects of environment and natural resources
Principal Office: USA
The National Geographic Society (of the USA) was established in 1888 to support geographical expeditions and scientific fieldwork, and to encourage geography education. It defines its current mission as inspiring people to care about the Planet.
The Society makes several hundred grants per year. Grant making is decentralized across a number of committees and funds.
Grant Programs for Agriculture, Energy, Environment, Natural Resources
Grants for Research and Exploration. The National Geographic Society currently offers three types of grants — Early Career, Exploration, and Requests for Proposals. National Geographic Society–funded projects should be bold, innovative, and potentially transformative and have a primary focus in conservation, education, research, storytelling, or technology.
About the current grant opportunities, and how to apply
1 – Early Career Grant. Early Career Grants are designed to offer less experienced individuals an opportunity to lead a project. Grants are typically funded for between US$5 thousand and US$10 thousand.
2 – Exploration Grant. An Exploration Grant application is a request for funding by an experienced project lead in the areas of conservation, education, research, storytelling, and technology. Grants are typically funded for between US$10 thousand and US$30 thousand.
3 – Requests for Proposals (RFPs). As part of supporting a planet in balance, National Geographic offers Exploration grants that concentrate on certain key issues. New RFPs are published on a quarterly basis.
APPLICATION (1-2-3 proceeding): Applications should be submitted at least six months prior to the proposed project start date to ensure any awarded funds are received in time.
All applications must be submitted through the online application system. NatGeo donotaccept mailed or emailed applications. All application materials must be submitted in English.
Learn more about the application process
Geographical Distribution of Grant Activities in Developing Countries
Worldwide
Comments
National Geographic shares information on how to prepare a proposal.
The Society is a partner of the Howard G. Buffett Foundation for the annual Buffett Awards of US$25 thousand for Leadership in African Conservation and Leadership in Latin American Conservation.
Last Profile Review
January 2020