Pacific Asia Travel Association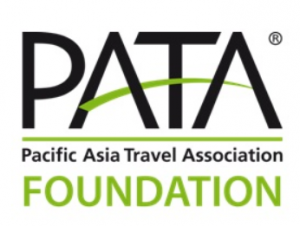 Grants for projects in environmental and cultural heritage that contribute to sustainable tourism in the Asia-Pacific region
Principal Office: International
The Pacific Asia Travel Association (PATA) established the PATA Foundation as a catalyst for the responsible development of the Asia-Pacific travel and tourism industry.
The Foundation funds projects that will have a positive impact on tourism, and that will contribute to employment and improved livelihoods for local communities.
Grant Programs for Agriculture, Energy, Environment, Natural Resources
Grants for sustainable tourism. The Foundation's grants support objectives in environmental protection, heritage conservation, and education and awareness:

Protection of the natural environment, including wildlife;

Conservation of cultural heritage (arts and crafts, heritage sites, historic buildings);

Education about environmental and/or cultural heritage.
Grants are to nonprofit organizations for projects that contribute to sustainable tourism in the Asia-Pacific region. The majority of grants are to organizations based in the region's developing countries and territories.
Grants are a maximum of US$10 thousand.
APPLICATION: The Foundation posts its grant guidelines. Each application requires references, one of which must be a PATA chapter.
Applicants contact the PATA Foundation at an email address posted on the site.
About the program, and how to apply
(Note: As a result of changes in the organisational strategy of the PATA Foundation, grant applications are no longer being accepted.)
Geographical Distribution of Grant Activities in Developing Countries
Southeast Asia and Pacific Islands
East Asia
South Asia
Comments
Grant seekers should study past projects as a guide to the Foundation's interests.
PATA operates through multiple chapters in a framework of world regions. Each chapter offers contact information.
PATA provides contact information for its offices in Thailand, Australia, and China
Last Profile Review
January 2020