SavingSpecies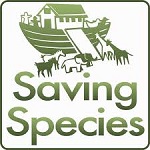 Funding for land purchases that contribute to expanding and protecting habitats for rare and endangered species
Principal Office: USA
SavingSpecies provides funding for the purchase and restoration of lands for rare and endangered species, mainly in tropical developing countries.
SavingSpecies uses conservation science to select its projects, and it works with local partners who aim to win the support of local communities in the project areas.
Grant Programs for Agriculture, Energy, Environment, Natural Resources
Land purchase and restoration for species conservation. SavingSpecies collaborates with local partner organizations to purchase lands that connect, protect, and restore habitats in at-risk situations for rare and endangered species.
Projects include the targeting of degraded lands adjacent to larger conservation areas, and projects to connect lands for wildlife corridors.
SavingSpecies uses GIS and species mapping technology to support its choices of where to allocate funding. It relies on local NGOs to help obtain the support of local communities for the conservation projects. It aims to maintain low overhead costs by donating all funding for land purchases and project monitoring.
About the program
APPLICATION: SavingSpecies accepts letters of interest on a continuous basis.
Interested organizations provide details about the proposed project; its approximate geographical location; the approximate size of the area to be acquired; its estimated acquisition cost; information about the threatened species to be protected; background information about the inquiring organization and its key personnel; and a brief summary of proposed long-term plans for the purchased land.
Link to letter of interest
Geographical Distribution of Grant Activities in Developing Countries
Worldwide
Comments
The science supporting SavingSpecies is led by "Pimm Global Conservation" and other eminent conservation biologists.
SavingSpecies profiles its funded projects.
SavingSpecies provides an email contact form.
Last Profile Review

February 2019