Whitley Wildlife Conservation Trust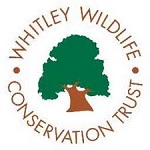 Projects for nature conservation in Sub-Saharan Africa and Southeast Asia
Principal Office: UK

The Whitley Wildlife Conservation Trust is a registered education, scientific, and conservation charity based in Devon, UK. The Trust makes grants in the UK and internationally to conserve species and habitats.
Grant Programs for Agriculture, Energy, Environment, Natural Resources
Conservation in Sub-Saharan Africa and Southeast Asia. The Whitley Wildlife Conservation Trust awards grants to individuals undertaking projects in nature conservation. Activities may involve practical habitat or species management, research, training, education, awareness raising, or campaigning.
The Trust has a rolling programme of areas of interest for funding, which will change for each round of applications.
Grants typically range from £500 to £1,500. The Trust does not support applications where the total cost of the project exceeds £15 thousand.
 
APPLICATION:
The Trust posts its priorities for grant making; an online application form; and guidelines for successful applications. Each application requires a letter of support from an independent referee.
There are two application deadlines each year.
About the program, and how to apply
Geographical Distribution of Grant Activities in Developing Countries
Southeast Asia and Pacific Islands
Sub-Saharan Africa
Comments
In the UK, the Trust owns three zoos in southwest England in addition to two local nature reserves and a National Nature Reserve. The Trust's international conservation projects have a strategic relationship to the work of its zoos.
The Trust offers complete contact information.
Last Profile Review
February 2019