Africa Adapt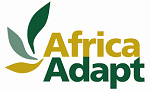 Grants for community projects and information sharing related to climate change in Africa
Principal Office: International
Africa Adapt is an independent network in French and English to facilitate the flow of knowledge about adaptation to climate change in Africa.
The Network is intended for researchers, policy makers, civil society organizations, and communities that are vulnerable to climate variability and change.
Africa Adapt makes small grants through an Innovation Fund.
Grant Programs for Agriculture, Energy, Environment, Natural Resources
Innovation Fund. The Fund makes grants in selected thematic areas related to climate change in Africa. Grants support adaptation activities on the ground, and they fund tools and strategies to reach vulnerable communities (knowledge sharing).
Eligibility for grants extends to community-based and civil society organizations in Africa. International organizations are eligible if they are registered in Africa, and if they are working in collaboration with local partners in Africa.
APPLICATION: The Innovation Fund calls for proposals (English and French). Each call defines a theme; eligibility criteria; information about grant size; and how to apply.
Africa Adapt manages applications in two stages. In the first stage, interested and qualified organizations submit an expression of interest before a calendar deadline.
Africa Adapt invites a subset of these organizations to prepare and submit applications.
Note: The Innovation Fund has not issued a call for proposals since 2011.
About the program, and how to apply
Geographical Distribution of Grant Activities in Developing Countries
Sub-Saharan Africa
Comments
The website of Africa Adapt is available in English and French.
The website posts news and events, as well as featured projects.
The collaborating partners in Africa Adapt are ENDA –Tiers Monde (Senegal); Forum for Agricultural Research in Africa (Ghana); and the IGAD Climate Prediction and Applications Center (Kenya). Each partner provides contact information.
Last Profile Review
March 2019