Akvo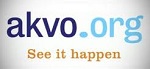 Online matching service to connect donors with projects in water and sanitation and other areas of international development
Principal Office: Netherlands
Akvo creates and operates open source internet and mobile services to bring international development work online. This includes an online marketplace to connect development projects and programs that require financial support with donors who supply the funding.
Focus areas in Akvo are water and sanitation; education; economic development; healthcare; IT and communication; and other development areas. To date, water and sanitation is the most important focus.
Grant Programs for Agriculture, Energy, Environment, Natural Resources
Projects in water and sanitation. Projects currently online include examples in construction and rehabilitation of village wells and pumps; protection of water catchments; rainwater harvesting; marketing of ecological sanitation systems; production and use of water filters; application of water purification technology; and others.
Most projects are managed by civil society organizations. This refers to NGOs and community-based organizations in developing countries, and to nonprofit organizations in Europe and elsewhere that support grassroots activity in the developing world.
Projects in water resources and all other subjects are displayed online through Akvo's Really Simple Reporting (RSR). Financial contributors of all kinds (e.g., companies, individuals, and others) choose which projects to support, making online payments.
About projects in RSR
APPLICATION: Akvo offers several kinds of partnerships. Organizations that implement development projects and seek funding for them are called "field partners."
Field partners need a "support partner" in order to be eligible for funding through Akvo. Akvo lists its support partners. Many support partners are based in the Netherlands, although other countries are also represented.
About partnerships
Geographical Distribution of Grant Activities in Developing Countries
Worldwide
Comments
The Akvopedia is an open information resource about water and sanitation projects. The Akvopedia is written collaboratively by volunteers and specialists, mainly from the water and sanitation sector. Anyone can edit content on the Akvopedia.   
Akvo is located in the Netherlands. It has additional offices around the world. Contact Us identifies persons and offices to be contacted for partnerships, communications, and technical issues.

Last Profile Review
December 2017