Blue Planet Network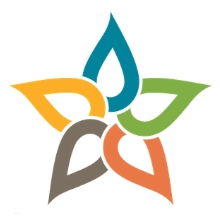 Funding for safe drinking water at the community level
Principal Office: USA
Blue Planet Network aims to raise global awareness about the lack of safe drinking water, and to help fund solutions for communities without ready access to it.
Blue Planet Network developed and financially supports an online community where donors, NGOs, and observers work together to fund grassroots projects in community water supply and sanitation in developing countries.
Grant Programs for Agriculture, Energy, Environment, Natural Resources
Support for safe drinking water. Blue Planet Network funds projects that provide safe drinking water, sanitation and hygiene, grassroots watershed management, and related activities to improve community water supply.
Blue Planet Network raises funds online from individuals, foundations, trusts, corporations, community groups, and other donors.
The funding is directed to implementing partners of Blue Planet Network. Implementing partners are grassroots NGOs in developing countries where the water projects are carried out. Other implementers are international development NGOs that have water-related programs and projects in developing countries.
About the program
APPLICATION: Organizations apply to Blue Planet Network to become implementing partners, beginning with online registration.
Blue Planet Network explains its criteria for membership, and requests background information about the organization and its work. The criteria include a referral from an existing member.
After an application is submitted, Blue Planet Network circulates the application for peer review in the network. The peers decide whether or not to accept the applicant as a partner.
Acceptance allows the organization to apply for funding.
About how to apply
Geographical Distribution of Grant Activities in Developing Countries
Worldwide
Comments
Blue Planet Network posts a members directory, as well as current and recent projects.
Blue Planet Network uses an online tracking system (Peer Water Exchange, PWX) to monitor programs systematically and transparently.
Blue Planet Network provides complete contact information.
Last Profile Review
March 2019