Eabl Foundation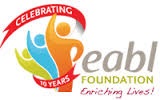 Grants for grassroots projects in water supply and environment in East Africa
Principal Office: International
The Eabl Foundation is a corporate-based regional foundation in East Africa committed to enriching the lives and livelihoods of the less fortunate and excluded people of the region.
The Foundation's focus areas are Water, Energy and Agriculture on a community level.
Grant Programs for Agriculture, Energy, Environment, Natural Resources
1 — Water of Life. The Eabl Foundation aims to provide safe, reliable, and sustainable water supply for communities in East Africa. Projects include support for boreholes, rainwater tanks, water pipes and pumps, water purification, integrated water and sanitation blocks, and other approaches to improve community water and sanitation.
About the program
APPLICATION:
The Eabl Foundation favors projects that have well-defined objectives; that have clear exit strategies and appropriate mechanisms to ensure that project benefits are sustainable; and that involve Eabl businesses and local people.
Currently, the Foundation does not offer detailed instructions. Interested communities should contact the Eabl Company.
Contact details
Geographical Distribution of Grant Activities in Developing Countries
Sub-Saharan Africa: Kenya, Tanzania, Uganda
Comments
The Foundation also works with technical and academic research institutions to support local farmers and agribusinesses.
Last Profile Review
December 2020