Eable Foundation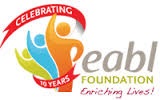 Grants for grassroots projects in water supply and environment in East Africa
Principal Office: International
The Eabl Foundation is a corporate-based regional foundation in East Africa committed to enriching the lives and livelihoods of the less fortunate and excluded people of the region.
The Foundation's focus areas are Water of Life; Environment; Skills for Life; and Special Projects addressing national emergency incidents.
Grant Programs for Agriculture, Energy, Environment, Natural Resources
The Foundation aims to build partnerships with community groups and NGOs in four focus areas, including the following two areas that have an environmental basis.
1 — Water of Life. The Eable Foundation aims to provide safe, reliable, and sustainable water supply for communities in East Africa. Projects include support for boreholes, rainwater tanks, water pipes and pumps, water purification, integrated water and sanitation blocks, and other approaches to improve community water and sanitation.
About the program
2 — Environment. The emphasis is on clean environment at Eable's manufacturing and distribution points, such as investments in effluent treatment. The Foundation also supports tree planting.
About the program
APPLICATION:
 The Eable Foundation favors projects that have well-defined objectives; that have clear exit strategies and appropriate mechanisms to ensure that project benefits are sustainable; and that involve Eable businesses and local people.
The Foundation posts an online application form. Applicants describe their objectives, and they state what the project is expected to achieve. Applications include a project implementation plan and management plan; a proposal for project evaluation and monitoring; and an itemized budget.
Applications can be submitted at any time.
About how to apply
Geographical Distribution of Grant Activities in Developing Countries
Sub-Saharan Africa: Kenya, Tanzania, Uganda
Comments
Success Stories list the Foundation's projects in Kenya, Tanzania, and Uganda.
The Foundation offers contact information in each of Kenya, Tanzania, and Uganda. It also posts an online form for contact by email.
Last Profile Review
December 2017