Royal Bank of Canada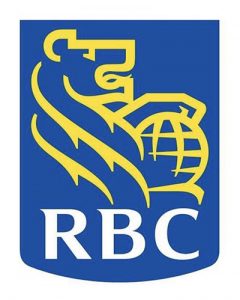 Grants for watershed protection and community supply of clean drinking water

Principal Office: Canada
The Royal Bank of Canada (RBC) has businesses in Canadian banking, international banking, wealth management, capital markets, and insurance. RBC operates through offices in Canada and over 50 other countries.
The RBC Blue Water Project was a 10-year commitment (2007-2017) of the RBC to help protect water through grants to charitable organizations. The first phase was a grant program of CA$50 million to foster water stewardship in Canada and internationally.
The Blue Water Project promoted watershed protection and access to clean drinking water.
Grant Programs for Agriculture, Energy, Environment, Natural Resources
Grants for watersheds and clean drinking water. The RBC Blue Water Project makes grants in support of the following activities:

Watershed awareness;

Community-based watershed stewardship;

Protection and restoration of sensitive natural areas;

Sustainable water use and conservation; and

Access to clean drinking water.
About the program
APPLICATION: In 2018, RBC is celebrated the wrap-up of the Blue Water Project.
However, RBC will continue to support charitable partners with donations, specifically projects that are aligned to two of the Sustainable Development Goals (SDGs): Clean Water, Climate Action, and the Environment.
About how to apply
Geographical Distribution of Grant Activities in Developing Countries
RBC accepts applications for projects that operate in countries where the bank does business, including the developing countries identified below.
Southeast Asia and Pacific Islands: Brunei
East Asia: China
South Asia: India
Eurasia and Central Asia: Turkey
Middle East and North Africa: United Arab Emirates
Latin America and Caribbean: Antigua and Barbuda, Argentina, Bahamas, Barbados, Brazil, Dominica, Jamaica, Saint Kitts and Nevis, Saint Lucia, Saint Vincent and Grenadines, Suriname, Trinidad and Tobago, Uruguay, Venezuela
Note: RBC is present in several Caribbean territories not recognized as countries in the Terra Viva Grants Directory: Aruba, Cayman Islands, Montserrat, and Turks and Caicos Islands.
Comments
RBC's website is available in English and French, and partially in Chinese.
RBC is among Canada's largest corporate donors. In addition to the Blue Water Project, RBC supports charitable activities in education, sports, mental health, and other areas.
Last Profile Review
October 2019